Back to: Our Dogs | 'A' Litter | 'B' Litter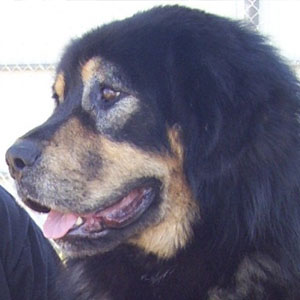 DOB:

01/01/2002


Sire:

Himalaya's Dred-Mo


Dam:

Himalaya's Ontara Puri

Of World Champion stock, Sharma will add diversity to our lines. He is a big, long legged boy with a passion for motion. He is the answer to Elora's dreams in the play stakes and effortlessly has everyone embroiled in games of tag and leap frog in our yard. He is an excellent guardian, being always watchful and vigilant.

Whilst he adores running and playing, he is also a gentleman in his almost shy approaches for affection and attention. Sharma is a typically gangly and goofy teenager. Were he a human, I imagine he'd have acne, be very tall and slim.

Sharma is another of our dogs who quietly approaches us and ever so gently bumps us to let us know he is there, ready for a pat and on guard. Looking into those deep brown, thoughtful eyes, how could we not give him a cuddle? As Sharma has well defined boundaries when it comes to strangers, having his trust and affection is quite an honour.

Sharma's favourite things are running and playing but, best of all for him is our younger daughter. If she is out for the evening or the night, he is totally lost without her. His devotion to her is heart warming to watch.